Healthy organisations are powered by healthy people
Get up to speed on how to create a mentally healthy workplace, and dive deeper into best practices. All in one platform.
We take the guess work out of mentally healthy workplaces by bringing trusted resources, advice and tools to you.
Quality resources
Research-backed resources approved through our quality assurance process.
Tailored advice
Filter searches based on your role, organisation size, location and industry.
The basics and beyond
Modules guide you through actions for creating a mentally healthy workplace.
Explore common challenges and popular topics
Learn how others like you create mentally healthy work
Hear how others around Australia have taken action to towards a mentally healthy workplace.
Work through a structured approach with a series of modules
A series is a collection of modules to work through and track your progress.
2 modules
0 modules
Save resources to MyHub
Sign up to save resources and make personal resource collections so you can always find what you need.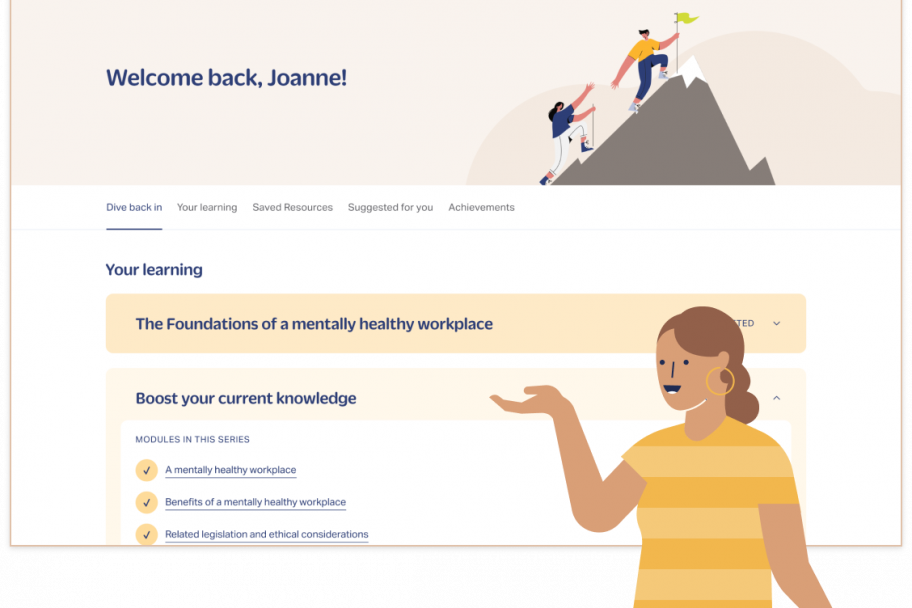 Save resources and create shared collections with a My Hub account.